Revenue Growth Intl. Ltd.


Turnarounds, Troubleshooting and Fixes





RGI Ltd.





Global Reach, Personal Services since 1993



---


RGI is a management consulting firm providing turnarounds, fixes, and business transformation, including revenue growth services, strategy evaluation, and staff development, especially in the fields of international telecommunications, ICT, Internet and education.
Founded in 1993, also known as Revenue Growth International Ltd., RGI has proven turnaround, troubleshooting, and general management consulting expertise in China, Asia, Europe, North America, and the Middle East.

RGI Ltd. revenue growth and performance services include:

* Revenue growth and operations optimization
* Turnarounds, re-starts and fixes for SMEs and corporate divisions
* C-level and boards of director troubleshooting
* Eurasia strategy, high technology and telecommunications deployment issues
* Advising governments and corporations when things go wrong......and they do!

"RGI specializes in corporate, mid-market, and start-up fixes and turnarounds
- often in situations of severe distress"
RGI's managing director, Bob Fonow, is RGI's lead turnaround executive and a founding director of the Asia Transformation and Turnaround Association (ATTA) (www.asiatta.com), and member of the London School of Economics (LSE) Professional Mentoring Network.
RGI services extend to online education, preparing students, young adults and junior managers in online English, skill development, and business education. RGI has helped numerous students achieve their education and career goals, testing into places at the world's top universities for undergraduate and graduate study. We use the same analytical tools for education success that we bring to fixing companies and organizations.

Robert C. Fonow
Managing Director
RGI Ltd.
bobfonow@rgiltd.com
+1 571 332 2954 USA
Linkedin: Bob Fonow
Please read below about RGI services: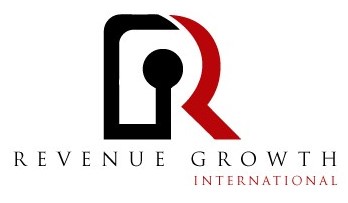 China & Asia
RGI has long experence in China and Asia, starting with a turnarounds in Tokyo and Shanghai in the 1990s. For almost 30 years RGI has continued to advise on turnarounds, market entry strategies and performance improvement in China and Asia. In Asia,
RGI currently provides consulting, education and training services online from the United States with highly experienced staff.

Middle East
RGI's Bob Fonow was the US State Department's Advisor to the Iraq government for telecommunications and ICT reconstruction in the mid 2000s, widely considered one the most successful reconstruction efforts in Iraq.
RGI is currently involved in mobile telecoms strategy and operations issues in the Middle East and Asia.

Europe & Russia
RGI has directed or been involved in turnarounds and restarts in Italy, Switzerland, England and Russia in the telecommunications and Internet industries, with corporations and investor groups.
RGI was the lead in Russian acquisitions due diligence and operations efficiency for Swiss Trivon Telecoms and UK's Virgin Group.
United States

RGI is headquartered in Northern Virginia, where the company turned around and sold a failing legacy telecom equipment manufacturer in the Eastern United States. For many years RGI provided strategic consulting to the DoD's National Defense University Center for Technology and National Security Policy concerning Asia telecoms and global Internet vulnerabilities. The company also served in the West Bank of Palestine on telecom and data center development funded by the US Trade Development Agency.

RGI services improve performance in dysfunctional joint ventures, under-performing subsidiaries, corrupt marketing and sales divisions, environments disturbed by sexual harassment, problematic regulatory situations and all manner of cross-cultural management intrigue. Each of these inhibit revenue growth.


Many RGI clients believed initially that their leadership teams could resolve these problems with internal resources. Eventually, they realized that some situations require specialized management techniques that are beyond the experience of most managers, especially when they happen in unfamiliar cultures.
RGI revenue growth services are pragmatic and focused on the bottom line. RGI services provide the same level of intellectual depth and analysis as the largest turnaround, transformation and strategy firms, but RGI is less academic and theoretical. RGI clients want quick results.
Solving

RGI's goal is to preserve the value of client investment in host country operations. Fixes and troubleshooting can be measured in days or weeks. Normally, in a turnaround or serious operations issue, RGI quickly returns the operation to the investor within three to 15 months with the problem solved, or an agreed upon plan underway. RGI Ltd. is very well versed in resolving issues at the margins of respectability, acceptability - or worse.

Thinking

As one of the founders of the Asia Turnaround and Transformation Association (ATTA), RGI's managing director is a thought leader in resolving issues of distressed organizations. Beyond China and Asia, Bob Fonow maintains a keen interest in resolving post conflict or continuing conflict issues in Iraq, Palestine West Bank, and other unstable areas, since these are, in reality, an extreme form of organization problem solving, and many issues are transferable between corporate and government activities.

Sharing
Often mid-sized companies and even divisions of larger corporations find it difficult to keep up with the newest problem resolution techniques and practices. RGI brings a wealth of problem solving knowledge and extensive troubleshooting experience in Russia, China, Japan, Iraq, Switzerland, Israel and Palestine, the UK and USA, and many other countries on specific consulting activities. We share our knowledge as part of the management development inherent in turnarounds, fixes, and troubleshooting.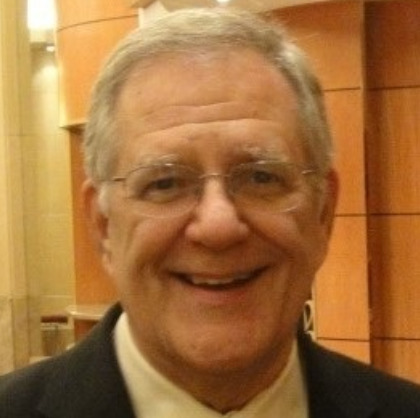 Bob Fonow

RGI Ltd. was founded in 1993 by Bob Fonow, a cross cultural turnaround executive, advisor and mentor to executives and government officials in Asia, the Middle East, Europe and the United States. Fonow has consulted and participated on troubleshooting and turnarounds in China, England, Iraq, Japan, Russia, Switzerland, and the United States, among others. He is a founding director of the Asia Transformation and Turnaround Association (ATTA) in Hong Kong. Bob believes that experienced executives should give back to a younger generation, so he provides English, History, Business and Math tutorial services to an expanding group of clients worldwide.

Bob is a graduate of the London School of Economics and University of Wales. Prior to university he served in the US Air Force in Japan, Italy and England. He is an honorary fellow of his undergraduate college. A comprehensive resume is posted on LinkedIn.com/Bob Fonw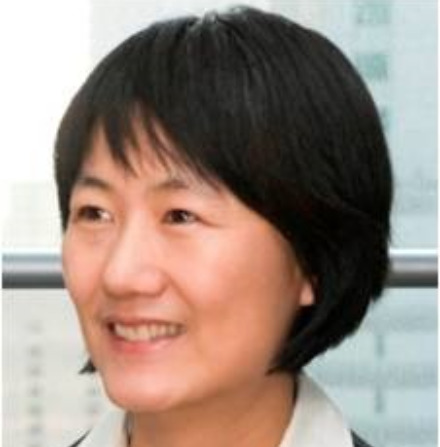 Maria Wu


Maria Wu managing director of Shenghua Management Consulting Company and RGI's turnaround and transformation partner in China. Maria has managed several large complex transformational assignments driving change through ex-SOE and MNCs, organizations with embedded change resistance. She has won several awards for her work in turning around companies in China. She also provided human capital based organization restructuring solutions to Fortune 500 companies in Asia Pacific.
Maria is a highly experienced cross cultural management consultant with an MBA from Manchester Business School, and a Master's in Economics from People's University of China in Beijing.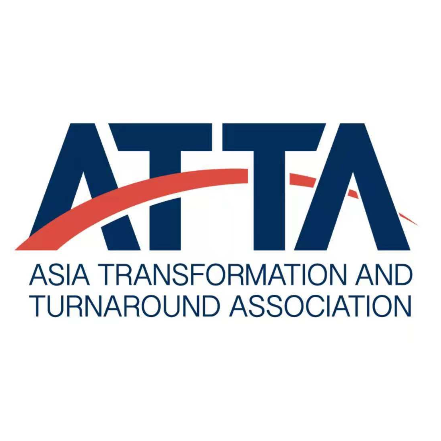 ATTA

Just in case RGI can't do it all, we have a lot of help from the highly selective membership of ATTA. Each member must prove that they have participated - at a senior level - in at least three turnarounds or transformations.
ATTA has accountants, lawyers, HR specialists, specialized operations executives whom RGI can call on to provide bespoke services. Bob Fonow was among a small group of Asia based turnaround managers who saw the need for turnaround managers with deep Asia and Eurasian experience, which is much different, of course, than management practices in the US and Western Europe. ATTA is the result, founded in 2010.

What's a turnaround?
A turnaround is a management technique or practice that attempts to preserve the value in a troubled company. It can be accomplished in a consulting role or via interim management. RGI's practice is to resolve the issues, get a company back on track and return it to its owners.

What's a fix?

A fix is a short term assignment to fix a critical issue. Fixes can range from sexual harrasment to an underperfoming or destructive executive, or even the death of a key exectuve. In fact, it can be almost any unexpected situation that needs to handled quickly and efficiently, as an adjunct to a headquarters management team that is already fully engaged. Fixes usually are measures in days and weeks.

A troubleshooting consulting assignment is also measures in days and weeks.

How long does a turnaround take?

A rough estimate for RGI services is three months to 15 months depending on the circumstances. The key determinant is the situation with long term management. If current managers can undertake key management roles then a shorter term may be appropriate. (A feature of turnarounds is that many managers are displaced and not optimized according to experience and talents.) Longer terms are usually associated with finding, hiring and on boarding new management., or engaging in a significant transformation.

How is RGI compensated?

RGI works on monthly fees and a negotiated success bonus.


As a guideline, corporations can expect to pay about the same as a corporate vice president for RGI's usual services. RGI overheads and expenses are reasonable and RGI prices reflect this. Note that RGI, though often less expensive than major firms, competes and executes at the highest levels.
RGI Education Services can be paid in block sessions of twelve classes or tutorial, by online payments.

Does RGI partner?

On many occasions RGI has supported other transformation efforts, especially in large scale government assignments outside of the United States.
RGI maintains excellent relations with large consulting and law firms, accounting houses, and well known recruiters, and uses their assistance with the coordination of clients.

Does RGI do recruiting?
In my experience, most problems in turnarounds can be handled by existing staff. Once companies start having problems, people get misplaced in the organization. So early success is often about using the right people in the right position, then letting HR take its full role.

However, there may be senior positions that need to be filled. When help is needed RGI has a number of highly knowledgeable and skilled international recruiters who can fill long term management requirements.

Company locations?

RGI can offer services worldwide, Corporate registration is in Virginia USA.

Articles about Turnarounds and Fixes

RGI's Bob Fonow many articles on turnarounds, fixes, related HR problems, international affairs, education, international telecommunications, and other topics that can be found via a Google search and on LinkedIn.com/ Bob Fonow

Please feel free to call for a consultation. Most of our clients talked with us several times before deciding to use RGI services. Turnarounds, and sometimes transformations, can be troublesome and nerve wracking affairs for everyone involved.
RGI education services often follow turnarounds, but can also be simply a desire to improve personal English or business capability. Many parents looking for international teachers find RGI teachers to be ideal mentors to middle and high school students.

More RGI information is available on www.linkedin.com: Bob Fonow. Due to travel and consulting commitments the best way to reach Bob Fonow is by email: bobfonow@rgiltd.com